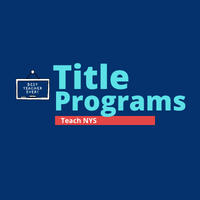 This year marks the first time in the history of the New York City DOE Nonpublic Schools Title I program where individual schools are limited to a budget, calculated by their individual school results on the Title I Generating Funds Survey. This means that each school can only spend money that its low-income students generate through a range of poverty criteria. Previously, all the nonpublic schools pooled their money, and any individual school's request for services could usually be honored. Due to increased spending in the program, specifically from yeshivas and day schools, "pooling" with other denominations had to be modified. While this may have led to some schools having to scale back their programs, it does allow a school the maximum flexibility on what services to use their funds for. The fall is an important time to complete required surveys that will determine the nature of your program for this year and next year.  
The Title I Generating Funds Survey, while always important, has taken on even greater significance for your school now that services are limited to whatever funds your students generate. The survey is currently open on the NPSIS system and will close on December 30th. It is important for you to update your NPSIS roster so that the DOE data runs can capture all your students in the system to determine eligibility. In addition, if you believe that you have students that would qualify based on income forms, you should collect those forms from families of the students. On the survey itself, students that qualify for free and reduced-price meals should be checked. Checks carry over from year-to-year, so if the student still qualifies for free or reduced-price meals, no changes are required. If the student no longer qualifies for free or reduced-price meals, deselect the checkmark in the survey. For more information, logon to NPSIS and select the Generating Funds Survey in the Student Info/Surveys section. For further assistance, please reach out ONPSdata@schools.nyc.gov or contact our office. 
The Title I Educational Survey must be completed for students that qualify to receive services. Students are nominated in NPSIS using standardized test scores or school-based assessments. While you can nominate a student without a test score, you need to enter scores by October 31st for students to be eligible for services in November. For school-based assessments, the DOE will be reviewing whatever in-house documentation you keep for those students to justify the nomination. Some examples of acceptable documentation include: 
a portfolio or collection of student work demonstrating the identified skill deficit

 

a teacher/school created assessment

 

teacher/school-created rubrics used to assess student work with a copy of the work

 
This list isn't exhaustive, and you can reach out to your ONPS field support representative if you have other types of documentation that you want to use. For more assistance with the Title I Educational Survey or for general information and questions about Title I, please reach out to our office.  
Stay tuned for future Title I and other Title programs articles that will explain the process in more detail for non-NYC districts!