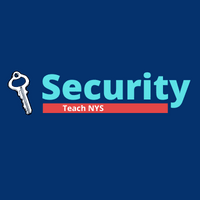 The NYS Education Department's Office of Religious and Independent School Support (ORISS) has released the Year 10 allocations for the Nonpublic School Security Equipment (NPSE) grant. Each school will receive $120 per student which is based on a $45 million total allocation for the 2022-2023 school year. The funds can be used for much-needed security guards, security equipment and upgrades, health and safety expenses, and new to this year, building repairs and maintenance related to health and safety. See allocations here. 
   
ORISS is still finalizing unused carryover amounts from previous years and will send updated allocations as well as the Year 10 program application and guidance in the coming days. Our office will be available as always to assist schools in understanding and completing the application. Year 10 applications will be due on April 15, 2024.  
 
Teach NYS along with its coalition partners have been extremely vocal about the need to release these funds, and we'd like to particularly thank Governor Hochul, Senate Majority Leader Andrea Stewart Cousins and Senator Shelley Mayer, Chair of the New York State Education Committee for their leadership in fast tracking this release. 
   
There are several more points of advocacy that we are actively working on, including an increase of the total allocation to $90 million for the coming year's budget. We urge you to share the below action alert with your parent body. 
   
Please take 30 seconds of your day to urge Governor Kathy Hochul to DOUBLE nonpublic school security funding (NPSE) from $45 million to $90 million. 
 
Please reach out to Rebekah Rybstein, Director of Project Protect, if you have any questions or need further clarification.