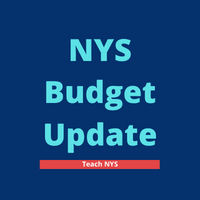 In her first executive budget address earlier last month, Governor Hochul delivered exciting news about nonpublic school funding for the 2022-2023 state fiscal year. While it will be a few months before the budget is passed, the Governor's proposal is a starting point for negotiations with the New York State Senate and Assembly and will have a large impact on education, with an overall increase of $44 million, or 18 percent, benefitting non-public schools.
STEM: $55 million, an increase of 15 million or 38 percent, was recommended by the Governor to reimburse schools for a portion of the salaries of Science, Technology, Engineering & Math teachers. This represents an eleven-fold increase since the program was created in 2017. 
Nonpublic School Safety Equipment (NPSE): A dramatic expansion has been proposed by the Governor, calling for tripling the funding level and expanding eligible uses. If approved, a total of $45 million will be available through this program next year, compared to $15 million last year.  
Securing Communities Against Hate Crimes (SCAHC): The Governor's budget includes another round of funding for the SCAHC grant program, established in 2017. The proposed funding level is $25 million, the same as approved last year.  
Our team at Teach Coalition continues to work with our coalition partners to advocate for nonpublic schools. At the same time, our grassroots team is currently working closely with schools to develop strategies to convey to our legislators the need for increased funding before the final budget vote at the end of March.