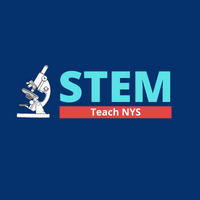 Although the NYSED STEM/MST application for Year 6 has yet to be released, we've already begun working with many schools on their master schedules and other application components. It's never too early to begin on your applications, whether that's collecting credentials, schedules, or employment agreements.
If your school hasn't considered utilizing our Teach NYS Master/Individual Schedule Template, we urge you to do so. Schools have reported that they're very happy with it. We've even reviewed a couple completed and filled-in versions from schools already, and the results were phenomenal, with a 100% accuracy rate (as expected) between individual and master schedules.
In terms of the Year 5 reviews, NYSED is swifty moving through applications. They hope to finish all their reviews earlier than in past years. To help NYSED expedite their process, we ask that you respond quickly to any requests for information from them. The sooner NYSED is able to collect the answers they need from schools, the faster they can set allocations and send out awards. If you need assistance answering NYSED's request, please let us know and we'll help you right away.
Many schools have expressed interest in the exciting, expected Teach NYS/SUNY Masters in Education program. This degree, which will have custom benefits to our schools and will ultimately cost under $10,000, will be offered to Teach NYS member schools only and help them increase their number of eligible, reimbursable STEM teachers. We hope to move forward with this soon. In addition, Teach NYS is in the final stages of negotiation with a second college to offer another custom Masters in Education to our member schools, also for under $10,000. Each school's program will be customized, offer unique benefits, have different specialties/concentrations, and be structured differently. We're very happy to be able to provide custom opportunities to our member schools to increase their STEM eligibility, reimbursement figures, and quality of education.