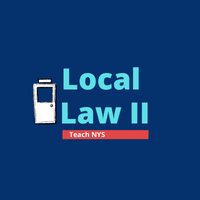 Local Law 2 is a New York City program that reimburses nonpublic schools for unarmed security guards. The program has been around since the 17-18 school year, and scores of schools take advantage of these important services. To qualify, your school must have a minimum of 300 full-time students, pre-K—12.   
The program is administered by the Department of Citywide Administrative Services (DCAS) through the City's PASSPORT system. To apply, you need to set up an account on PASSPORT and prequalify. Prequalification can be a lengthy process, so it is strongly recommended that you start now. Once you prequalify, you can submit an application on the system. The deadline for completing the program application is May 15, 2022 at 5:00 pm EST. 
All the resources that you need to understand and apply for the program can be found at: https://www1.nyc.gov/site/dcas/business/non-public-school-security-reimbursement-program.page. For any questions regarding the NPS Program, please contact DCAS at ContactDCAS@dcas.nyc.gov. For any questions regarding PASSPort and prequalification, please contact the MOCS Service Desk. Feel free to reach out to our Teach NYS office for program information and clarifications as well.