Welcome to Teach Coalition, a project of Orthodox Union. Join 36,000 activist fighting for yeshivas and day schools.
Our goal? Keep elected officials mindful of our needs, and ensure equitable funding for all schools.
Sign up, stay informed, and participate in the action alerts. Help all children enjoy an affordable, quality education.
United For Quality, Affordable Education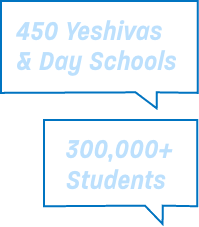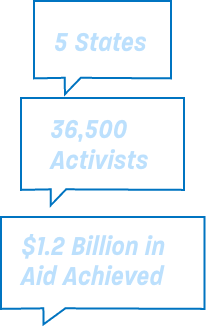 Simple Actions. Powerful Results
Get Out The Vote
Boost the Vote
When communities vote, politicians take note. Help get out the vote in your state.
Share A Message
Amplify
Keep our issues at the top of public conversation. Amplify our advocacy on your social networks.
Sign A Petition
Advocate
Make our voices heard through online petitions, campaigns, and events.
Strengthen our political voice through boosting the vote, sharing our message, and advocating. Join The Movement to learn how.
Join the movement
Every Bit of Activism Counts
Teach is About Bringing Communities Together
It's A World Of A Difference
Join the movement
Join The Movement
Sign Up
Step 1
Join our email list below and receive updates and action alerts.
Take Action
Step 2
Participate in simple, yet powerful, online advocacy.
36,500 Activists
Step 3
Your activism empowers us to win for our schools.
HELP OUR KIDS GET THE QUALITY, AFFORDABLE EDUCATION THEY DESERVE!

Join 36,500 Community activists Who Are Making it Happen!
By submitting your mobile number, you are agreeing to receive periodic text messages from Teach Coalition. Message & data rates may apply. Your information may be shared with affiliates.
Privacy Policy