Private School
Scholarship
Private School
Scholarship
The Family Empowerment Educational Options & Florida Tax Credit Scholarships (FES-EO/FTC), are for students K-12 in the amount of approximately $7,800 for nonpublic school students attending an eligible private school.
FAQS
Income Eligibility chart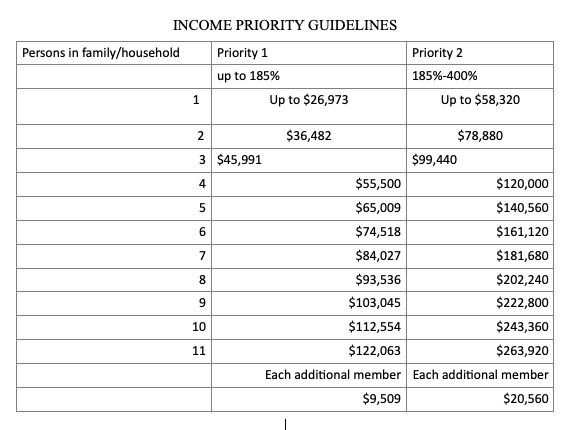 APPLY HERE
new Income Chart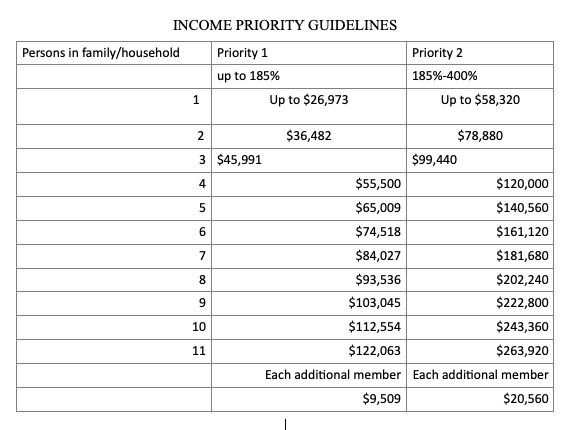 As of July 1, 2023 the private school scholarship will be universal, but priority will be given to students 185% below the poverty level up to 400% of the poverty level.
Unique Abilities
disability Based
The Family Empowerment Unique Abilities Scholarship (FES-UA), is for private school and homeschool students ages 3-22 who have a qualifying disability -in the form of an educational savings account in the amount of approximately $9,500.

NEW ELIGIBILITIES! See below for the full list.
FAQS
Unique Abilities list
new Unique Abilities list
a. Autism Spectrum disorder
b. Cerebral palsy
c. Down syndrome
d. An intellectual disability
e. A speech impairment
f. A language impairment
g. An orthopedic impairment
h. Other health impairment
i. An emotional or behavioral disability
j. A specific learning disability, including, but not limited to dyslexia, dyscalculia, or developmental aphasia
k. Phelan-McDermid syndrome
l. Prader-Willi syndrome
m. Spina bifida
n. A High Risk Child aged 3-5
(click here)
o. Muscular dystrophy
p. Williams syndrome
q. Rare diseases https://rarediseases.org/for-patients-and- families/information-resources/rare-disease-information/
r. Anaphylaxis
s. A hearing impairment, including deafness
t. A visual impairment, including blindness
u. Traumatic brain injury
v. Hospital or homebound
w. Identification as dual sensory impaired
A child who has a developmental delay in communication, cognition, or physical development
APPLY HERE
new Unique Abilities list
a. Autism Spectrum disorder
b. Cerebral palsy
c. Down syndrome
d. An intellectual disability
e. A speech impairment
f. A language impairment
g. An orthopedic impairment
h. Other health impairment
i. An emotional or behavioral disability
j. A specific learning disability, including, but not limited to dyslexia, dyscalculia, or developmental aphasia
k. Phelan-McDermid syndrome
l. Prader-Willi syndrome
m. Spina bifida
n. A High Risk Child aged 3-5
(click here)
o. Muscular dystrophy
p. Williams syndrome
q. Rare diseases https://rarediseases.org/for-patients-and- families/information-resources/rare-disease-information/
r. Anaphylaxis
s. A hearing impairment, including deafness
t. A visual impairment, including blindness
u. Traumatic brain injury
v. Hospital or homebound
w. Identification as dual sensory impaired